TOP STORIES AT QUEEN'S

World-renowned underground lab receives critical funding

SNOLAB is a particle astrophysics laboratory located two kilometres below the earth's surface in the Vale Creighton Mine in Sudbury, Ontario. Scientists regularly visit the leading-edge laboratory in search of dark matter left from the Big Bang in a bid to uncover the origins of the universe. Read more
Queen's app tells story of Sir John A.

A new smartphone app created by two engineering students and two commerce students allows Kingstonians or Limestone City visitors to tour around Sir John A. Macdonald's favourite Kingston haunts. Read more
New Queen's Innovation Connector supports student creativity

The Queen's Innovation Connector is a new centre that supports the innovative ideas of students, professors, corporate and social entrepreneurs and Canadian organizations. Read more
Calling all 2006 and 2007 grads!
Queen's University wants to hear from its young alumni, to learn where their degrees have taken them, and which Queen's experiences – inside the classroom and out – have been valuable in their lives and work.

Emails will be sent out between February 20 and 22nd to 2006 and 2007 grads, inviting them to take part in the survey created by the Queen's Office of Institutional Research and Planning. Watch for the email from Queen's Provost Alan Harrison, with the subject heading: "Queen's grad outcomes survey: have your say."
ALUMNI MERCHANDISE


Own a vehicle in Ontario? Purchase your Queen's alumni licence plate at any Ministry of Transportation Licence Issuing Office and show your proud Queen's spirit wherever you drive in Canada.
ALUMNI AFFINITY
PARTNERS

Health care bills? What health care bills?
As a Queen's University graduate, you can reduce your out-of-pocket medical costs quite affordably.
Alumni Health & Dental Insurance has great low rates for you and your family. PLUS you can save even more with 2012 rates for one full year if you apply by March 31, 2013.
Learn more about Health and Dental Insurance for Queen's alumni.
CAREER SUPPORT
FOR ALUMNI

Find career love this February

Join CareerJoy for a free February 13 webinar to find out about getting the right career, right now! Do you enjoy what you do? Are you worried about a breakup between you and your current employer? Are you ready to get out there and go find a better match? Tired of sitting by and hearing about everyone else's fabulous career life? Sign up for the session that best suits your schedule:
Wednesday, February 13 at 12 - 1 pm
Wednesday, February 13 at 8 - 9 pm
ALUMNI EVENTS


Feb 7
Toronto Branch – Queen's Law Pub Night
Feb 16
Ottawa Branch - Annual Queen's Alumni Funspiel
Feb 16
New York City Branch - 7th Annual CANY Hockey Tournament
Feb 21
Ottawa Branch – Monthly Pub Night at The Clock Tower
Feb 21
Northern California Branch – Meet & Greet Networking Event
Feb 27
Vancouver Branch - Dinner at The Irish Heather
To learn more about these events, please visit our website at
events@queensu.ca
YOUR ALUMNI NETWORK
QUAA NEWS


Call for nominations
Every year since 1975, the QUAA has recognized a professor who has shown "outstanding knowledge, teaching ability, and accessibility to students" with the QUAA Alumni Award for Excellence in Teaching. 2013 presents you with the opportunity to nominate a current professor for this prestigious award, which includes a $5,000 prize and a story in the Queen's Alumni Review. Submit your nomination online by February 22.
Scholarship application dates

The deadline for applications for the Marty Memorial Scholarship, Jean Royce Fellowship, and Alfred Bader Fellowship in Memory of Jean Royce is February 15, 2013. Please visit the student awards website for more information.
A warm welcome to our new volunteers
Please join us in thanking the following alumni for getting involved with their local QUAA Branches: David Barkwell, MBA'01, Branch Contact for the new Minnesota Branch; Angela Saunders, Com'11, Artsci'12, Branch Contact for the Vancouver Branch; Allan McGavin, Com'08, Law'12, Vice-President of the Vancouver Branch; and Chris Munroe, Artsci'08, Vice-President of the Vancouver Branch.
FALL HOMECOMING


Homecoming 2013 will take place over two weekends designed to celebrate the imagination, initiative and collaborative spirit of the Queen's and Kingston communities. The following classes/clubs/groups have now confirmed that they are organizing reunions during Homecoming 2013. Please visit the class webpages in the coming weeks for planning updates:
October 4-6

Arts, Com, PHE'68, Artsci'78, Artsci'88, Artsci'08, Com'68, Com'78, Com'88, Com'98, Com'08, Law'68, Law'78, Law'88, MBA'88, Meds'68, Meds'78, Meds'88, NSc'78, NSc'88, PHE'78, PHE'88, Rehab'78, Rehab'88 (PT), Sc'48, Sc'78, Sc'68, Sc'88, Sc'98, Sc'08
Octob er 18-20
Arts'53, Arts, Com, PHE'63, Arts'73, Artsci'83, Artsci'93, Artsci'03, BMUS'73, Com'48, Com'53, Com'63, Com'73, Com'93, Com'03, Law'63, Law'73, Law'83, Law'03, Meds'50, Meds'53, Meds'58, Meds'63, Meds'73, Meds'83, Meds'93, NSc'73, NSc'93, PHE'53, PHE'63, PHE'73, PHE'83, Queen's International Affairs Association (QIAA), Rehab'83, Sc'53, Sc'58, Sc'63, Sc'73, Sc'83, Sc'93, Sc'03
Classes who do not yet have a reunion coordinator/ reunion planning committee include Meds'03, Meds'08, NSc'63, NSc'68, NSc'83, NSc'98, NSc'03, NSc'08, Rehab'73, Rehab '88 (OT), Rehab'98, Rehab'03, Rehab'08, PHE'93, PHE'98, PHE'03, PHE'08.
Reunion Coordinators and their committee members are alumni volunteers who organize personalized events for their classes. Events could include reunion dinners, memorial services, karaoke nights, a casual get-together hosted by a local classmate, golf, boat tours, scavenger hunts or a wine tasting. The Reunions Office is available to Reunion Coordinators and their committees throughout the planning and staging of their reunion. If you think you might be interested in organizing an event (big or small) for your class, please contact reunions@queensu.ca to get started.

Visit our website for more information.
EVENT SPOTLIGHTS


Canadian poet and playwright George Elliott Clarke returns to campus
Following his graduation from Queen's, Dr. Clarke, PhD'93, went on to pioneer the study of African-Canadian literature. Dr. Clarke will share his thoughts on themes such as "Africa," "African America," "blackness," and the vibrant originality of African-Canadian perspectives vis-a-vis the diaspora. QSAA is proud to partner with QBAS (Queen's Black Academic Society) and the AMS on this Black History Month event. Please register early—space is limited!
Date:February 12, 2013
Time: 6 pm to 7:30 pm
Location:Dunning Hall, Room 11
Cost: Free
The Scotties Tournament of Hearts comes to Kingston

This year, the Scotties Tournament of Hearts is making an historic first trip to Kingston—and Queen's is a silver-level sponsor! The Scotties, the most prestigious event in Canadian women's curling, will be played at the K-Rock Centre from February 16-24. The winner of this year's Scotties will automatically be part of Team North America at the 2014 Continental Cup and will earn an invitation to the 2013 Pre-Trials, the final opportunity for teams to earn berths in the Canadian Curling Trials. The winning team at the Trials will represent Canada at the 2014 Winter Games in Sochi, Russia. Join your Queen's and Kingston friends at this fantastic event and experience the excitement of curling live! Visit the Scotties website for ticket and draw schedule information.
2013 Kingston Branch Award winners

Congratulations to former Kingston mayor Harvey Rosen, Law'75, the recipient of the 2013 Padre Laverty Award, and financial advisor Sue Creasy, Arts/PHE'77, Ed'78, the recipient of the 2013 Jim Bennett Achievement Award. The award winners will be recognized at a special dinner event on Thursday, May 16. Members of the Queen's and Kingston communities are invited to attend this enjoyable evening in support of Harvey and Sue. Registration for the award dinner will be announced in a forthcoming issue of this newsletter.
ALUMNI TRAVEL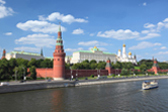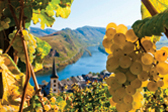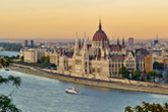 Did you know? Cruising is the fastest growing segment of today's leisure travel market. And it's no surprise. Cruising offers a unique opportunity to discover new lands and cultures while escaping the hustle and bustle of everyday life and enjoying a sense of peace and tranquility rarely found on shore. Add in all the allure, comfort, and pampering available on our sophisticated, varied cruises and the call of the sea becomes virtually irresistible. Visit our website or call us on 1-877-572-5160 to discover more about the cruising options that are right for you.

Queen's University Alumni Travel is also pleased to present an exciting new opportunity to learn about our AHI Travel Insider Program and gain insider access to a vast array of savings opportunities and other travel benefits. Become an AHI Travel Insider by March 25, 2013 and be entered in a drawing to win a European river cruise for two! The winner can choose from the Villages & Vineyards along the Mosel, Main and Rhine Rivers, Grand Danube Passage, or Waterways of Russia cruises.