Miller Museum at Night
---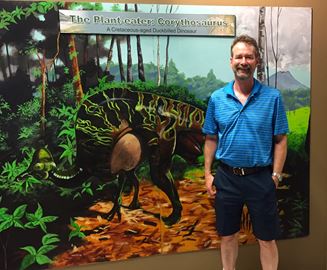 Miller Museum of Geology Curator, Mark Badham
The Miller Museum of Geology recently hosted, as part of a series for museums in Kingston, a special nighttime event. On July 9th, the museum opened its doors for an evening tour.
For a second time this summer, the museum will once again open its doors at night. On August 6th, the museum, along with 13 other museums and historical sites across the city will be open from 5 to 8 p.m.
An article with further information about the event can be found on the Kingston Whig Standard website.
Also, visit the Miller Museum of Geology website.